Welcome to the official blog of Hikrobot, the leading provider of advanced visualization solutions in the automation industry. As an authorized distributor of Hikrobot in India, we are thrilled to share with you the most common and impactful use cases of vision cameras in the automation industry. From enhancing quality control to streamlining production processes, these versatile cameras have revolutionized the way businesses operate. So, let's dive in and explore the endless possibilities that vision cameras offer!
Unleashing the Power of Vision Cameras in Automation: Hikrobot Authorised Distributor in India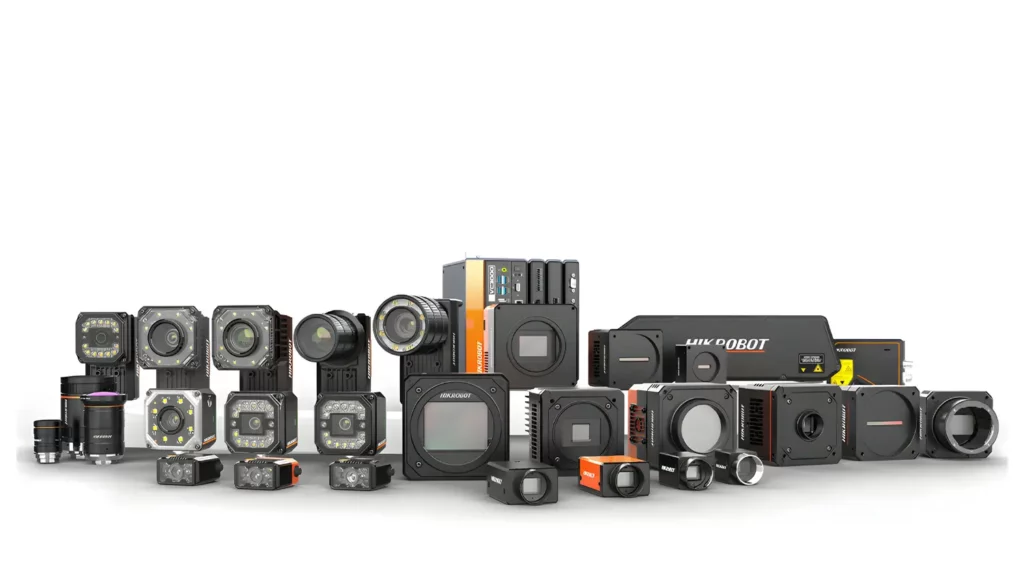 1. Quality Inspection and Defect Detection:
Vision cameras play a crucial role in ensuring the highest standards of quality control in various manufacturing processes. They can detect even the tiniest defects, flaws, or deviations from specifications with remarkable precision. From inspecting product surfaces to verifying assembly correctness, vision cameras can identify defects swiftly and accurately, allowing for prompt corrective actions and reducing waste.
2. Object Recognition and Sorting:
In automated production lines, vision cameras excel at recognizing and sorting objects based on their attributes such as size, shape, color, or pattern. With advanced algorithms and machine learning capabilities, these cameras can classify and segregate items at high speeds, enabling seamless and efficient sorting processes. This application is particularly valuable in industries such as logistics, packaging, and e-commerce.
3. Barcode and QR Code Reading:
Vision cameras are widely used for reading barcodes and QR codes, providing rapid and accurate data capture. By integrating vision cameras into automated systems, businesses can effortlessly track and trace products throughout the supply chain, ensuring efficient inventory management, order fulfillment, and logistics operations. This capability significantly enhances overall productivity and reduces manual errors.
4. Automated Guided Vehicles (AGVs):
Vision cameras are instrumental in facilitating the navigation and guidance of AGVs within industrial environments. By capturing and analyzing visual information, these cameras enable AGVs to detect obstacles, navigate complex pathways, and precisely locate objects. This technology revolutionizes material handling, transportation, and warehouse operations, improving overall safety and efficiency.
5. Robotics and Pick-and-Place Applications:
Vision cameras empower robots to perform intricate pick-and-place tasks with exceptional accuracy. By capturing real-time images, these cameras guide robots in identifying and selecting objects based on specific criteria. This automation significantly increases production throughput, reduces human labor requirements, and optimizes overall manufacturing processes.
6. Surveillance and Security:
Beyond manufacturing, vision cameras are extensively employed for surveillance and security purposes. With high-resolution imaging, intelligent video analytics, and real-time monitoring capabilities, these cameras provide effective surveillance in industrial facilities, warehouses, and critical infrastructure. They enhance safety measures, deter theft or vandalism, and ensure a secure working environment.
Conclusion:
Vision cameras have become indispensable tools in the automation industry, transforming various operations across diverse sectors. From quality inspection to object recognition, their applications are vast and versatile. As an authorized distributor of Hikrobot in India, we are committed to providing you with cutting-edge vision solutions tailored to your specific needs. Partner with us and unlock the full potential of vision cameras in your business to enhance productivity, efficiency, and overall performance.
Remember, for all your vision camera requirements, choose an authorized distributor like us, offering genuine Hikrobot products and comprehensive support. Contact us today and embark on your automation journey with confidence!