Pilz is a global leader in automation technology and safety solutions. As an authorized distributor of Pilz in India, we are delighted to share with you the most common and impactful use cases of Pilz products in the automation industry. From ensuring safety compliance to optimizing production efficiency, Pilz products have revolutionized the way businesses operate. Let's delve into the endless possibilities that Pilz offers!
Maximizing Automation Efficiency with Pilz Products: Authorized Distributor in India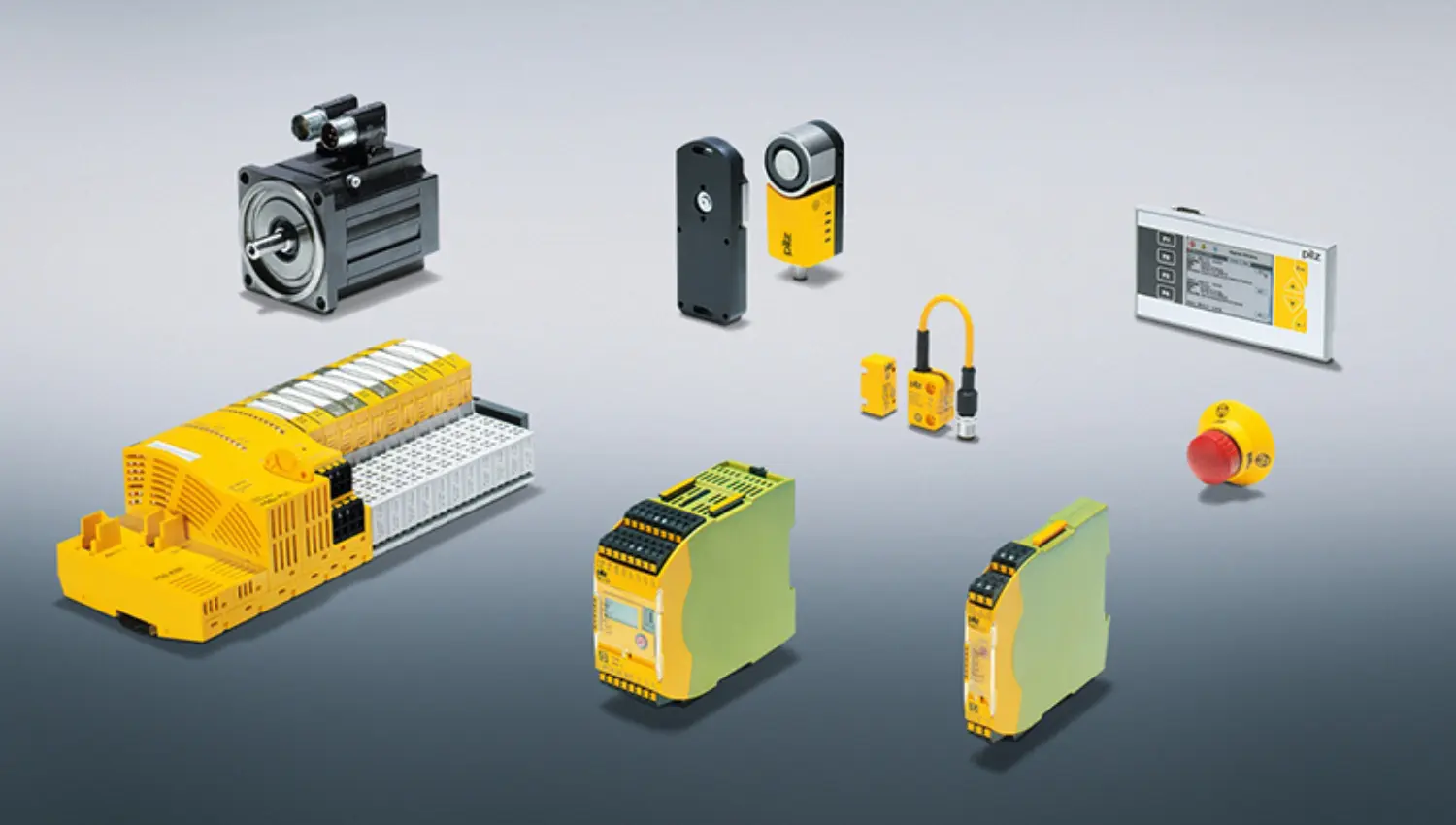 1. Safety Systems and Solutions:
Pilz is renowned for its comprehensive range of safety systems and solutions that enable businesses to safeguard their employees and assets. From safety relays to programmable safety controllers, Pilz offers state-of-the-art products designed to meet stringent safety standards. These solutions are crucial for implementing safety measures such as emergency stop functions, safety gates, and light curtains, ensuring a safe working environment for personnel.
2. Safety Sensors and Monitoring Devices:
Pilz provides a wide array of safety sensors and monitoring devices that play a critical role in hazard detection and risk prevention. These devices, including light barriers, safety switches, and pressure-sensitive mats, help identify and mitigate potential risks in industrial settings. By integrating these products into automated systems, businesses can enhance worker safety, prevent accidents, and minimize downtime.
3. Programmable Logic Controllers (PLCs):
Pilz offers reliable and versatile programmable logic controllers that form the backbone of automation systems. These PLCs enable seamless control and monitoring of complex processes, ensuring optimal performance and flexibility. With advanced features like high-speed processing, networking capabilities, and extensive I/O options, Pilz PLCs empower businesses to achieve efficient and precise control over their operations.
4. Motion Control Systems:
Pilz motion control systems provide precise and synchronized control of motion-intensive applications. Whether it's robotic arms, conveyors, or CNC machines, Pilz offers solutions that optimize motion control, allowing for smoother and more accurate movements. These systems improve productivity, reduce energy consumption, and enhance the overall performance of automated processes.
5. Industrial Communication Networks:
Efficient communication is crucial for seamless integration and coordination within automation systems. Pilz offers a range of industrial communication solutions, including safety bus systems and network components, that enable real-time data exchange and synchronization between different devices and components. These products ensure reliable and secure communication, facilitating smooth operation and monitoring of automated processes.
6. Software Tools and Diagnostic Solutions:
Pilz provides powerful software tools and diagnostic solutions that simplify the configuration, programming, and maintenance of automation systems. These tools offer intuitive user interfaces, advanced diagnostics, and comprehensive visualization, empowering businesses to streamline their processes, troubleshoot issues efficiently, and maximize system uptime.
Conclusion:
Pilz products are at the forefront of automation technology, offering cutting-edge solutions that enhance safety, efficiency, and productivity. As an authorized distributor of Pilz in India, we are committed to providing you with genuine products and comprehensive support tailored to your specific needs. Choose us as your trusted partner and unlock the full potential of Pilz products in your business to achieve seamless automation, compliance with safety regulations, and optimal performance.
For all your Pilz product requirements, count on an authorized distributor like us, offering genuine Pilz products and expert guidance. Contact us today and embark on your automation journey with confidence!